Meet Our Friendly Dental Office Staff
The first thing you'll notice when you walk into Dillonvale Family Dental Care is the incredibly friendly and inviting atmosphere. Members of our staff have been hand-picked to provide you the best possible experience during your visit to the dentist. Learn more about our team below.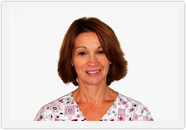 April Gentile Starkey, Receptionist
April is a native of Bellaire, Ohio. She graduated from the Dental Assisting Program at the Belmont Career Center and has worked in the dental field since 1983. The early part of her career was spent chair side as a dental assistant. She joined Dr. DePalma's practice in 1993 and now works behind the front desk coordinating appointments, insurance benefits, and financial matters.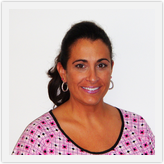 Stefania Karathanasis, Dental Assistant
Stefania has worked as a dental assistant for over 20 years, the last ten with Dr. DePalma. She earned her dental radiation certification in Columbus, Ohio. Stef resides in Martins Ferry and is an enthusiastic supporter of the Purple Riders football team, especially #79 - her son Elliott.
Tabitha Burns, Dental Hygienist
Tabitha has been working with Dr. DePalma for over ten years as a dental hygienist. A resident of Wheeling, she attended Wheeling Central Catholic High School and earned her dental Hygiene degree at West Liberty University in 2001. Tabitha is an avid sports fan, especially NFL football and enjoys playing softball and volleyball and spending time with her son Zavier.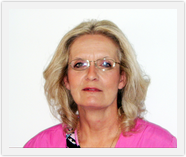 Peggy Dimmick, Dental Assistant
A native of Bellaire, Ohio, Peggy was a long-time resident of the Dillonvale area until a recent move to Shadyside. She has worked as Dr. DePalma's assistant since July, 1991. Peggy and her husband Larry have two adult sons, Larry and Todd.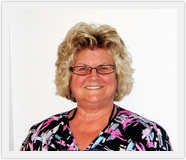 Kimberly Ochsenbine, Dental Hygienist
Kim Ochsenbine has been a member of our dental team for several years. A "local girl", Kim has been a practicing dental hygienist for more than 21 years following her graduation from West Liberty University. Kim and her husband Tim reside in Mt. Pleasant. They are the parents of two adult children, Travis and Cody. When she's not providing dental care and education to patients, Kim enjoys cross stitching, playing piano, and golf.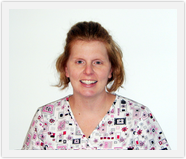 Sara Saffell, Dental Hygienist
Sara currently resides in Barnesville, Ohio but is a native of Moundsville, WV. A 1997 graduate of John Marshall High School, Sara continued her education at West Liberty University where she earned an Associate's and Bachelor's Degree of Science in Dental Hygiene in 2001. She now has over 10 years of experience as a practicing dental hygienist.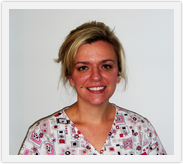 Nicolette Secrest, Dental Hygienist
Nicolette has been providing dental hygiene care and education in Dr. DePalma's office since 2007. Following graduation from Buckeye Local High School in 2000, she entered the Dental Assisting program at Jefferson Community College. Nicolette decided to continue her dental education in the Dental Hygiene program at West Liberty University. She earned an Associate's degree in 2004 and a Bachelor's degree in Dental Hygiene in 2006. Nicolette resides in Belmont, Ohio with her husband and two children.